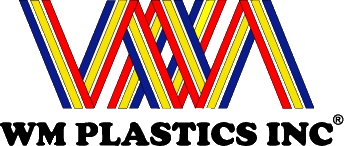 WM Plastics / Plastisol Inks
WM Plastics / Encres Plastisol

NEW!! Low Cure Inks
High performance inks made for performance garments
These inks cure at 230F* avoiding bleeding issues while providing the highest protection, opacity and stretch.
Inquire today!
For a limited time, we mix Low Cure Pantones on demand! Get yours today and experience high performance printing!
* Thickness of material will affect cure temp
NOUVEAU!! Encres à faible température de séchage (Low Cure).
Encres à haut rendement conçues pour des vêtements de performance.
Elles sèchent à 230 ºF, évitant les problèmes de « saignement » d'encre tout en offrant la plus haute protection et opacité ainsi qu'une extensibilité optimale.
Renseignez-vous aujourd'hui!
Pour un temps limité, nous mélangeons des Pantone Low Cure sur demande! Obtenez les vôtres aujourd'hui et profitez d'une impression de qualité supérieure!
* L'épaisseur du matériau affectera la température de séchage.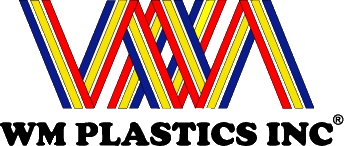 We also mix standard Pantone colors on demand
The standard PIM colors are smooth and very easy to print, shows vibrant precise tones.
Nous mélangeons également des couleurs Pantone standards sur demande. Les couleurs PIM standards sont lisses et très faciles à imprimer, montrant des tons précis et vifs.

Pricing/Tarification :

1 quart regular HO Pantone $40 1 quart LC Pantone $45
1 quart FLS Pantone $55 1 quart LC FLS Pantone $65

1 gallon regular HO Pantone $96 1 gallon LC Pantone $154
1 gallon FLS Pantone $119 1 gallon LC FLS Pantone $170
Black & Whites
Noir et Blanc
Bases & Additives
Bases et Additifs
PIMS color mixing system
Système de mélange de couleurs PIM
PIMS kit include 1 gallon of each standard colors and 1 quart of each fluorescent colors, 24/7 access to online formulation for $1145.00

Le kit PIM comprend 1 gallon de chaque couleur standard et 1 litre de chaque couleur fluorescente. Accès 24/7 à la formulation en ligne pour 1145,00 $

We can mix colors for you as part as our Pantone on demand service
Nous pouvons mélanger les couleurs pour vous dans le cadre de notre service sur demande Panton